A PROUD TRADITION OF PROVIDING PREMIER FORWARDING, LINER AGENCY AND LOGISTICS SOLUTIONS
About Us
The Leinster Group is an Irish owned Shipping & Logistics Company with a proud tradition of providing premier forwarding, liner agency and logistics solutions for organisations trading to and from Ireland for over 45 Years.
The Leinster Group provides transport, liner agency and supply chain solutions for international companies and Shipping Carriers.
With a global partner network present in more than 100 countries our integrated logistics solutions and on the ground specialist teams facilitate client trade across the world's major and emerging economies, supporting our customers entire supply chain.   Major purchasing power and client access to privilege rates, equipment and capacity, is achieved from strong relationships with prime Carriers on deep-sea and short-sea trades.
The Group consists of four focus business segments:
Freight Forwarding Services – delivering reliable and international multi-modal transport solutions including Sea freight (FCL), Air freight, Groupage (LCL) and value-added customs brokerage and insurance services.
Liner & Port Agency – as sole Irish agents we represent the interests and business development of a portfolio of international Shipping principals developing both short-sea and deep-sea ocean trade routes from Ireland.
Cruise Agency – delivering world-class Cruise Services by meeting the expectations of multiple Cruise passengers dovetailed with port logistics expertise and combined with a reputation for service quality, innovation and problem solving.
Project Cargo – we are transport specialists for out-of-gauge, breakbulk and heavy-lift cargo handling and provide tailored solutions for our customers most complex logistics challenges.
Our History:
The Leinster Group began life as The Leinster Shipping Company in 1976 under the stewardship of Gordon McMillan, a stalwart of the shipping industry in Ireland.  The Company settled in the heart of Georgian Dublin at Fitzwilliam Square, where its Head Office remains located to this day.
Initially engaged in the business of Ship Management and Chartering, over the years, the Leinster Group diversified its activities in specialised services of Liner Agency, Shipbroking, Freight Forwarding.  The Liner Agency Company subsequently broadened its scope to include Port & Cruise Agency.  Similarly, the Ship-broking Company extended into Commodity broking and our Freight Forwarding services developed into a fully-fledged logistics & supply chain solutions.
This broadly-based services infrastructure has enabled the Leinster Group to achieve sustained growth in a strongly competitive and cyclical market, for more than 45 years.  Such success derives from the application of quality service, which depends in turn upon two vital elements; firstly knowing all the individual requirements and standards of our Customers and secondly creating the trained and qualified team to make those specific Customer needs our minimum benchmark.
Today, under second generation management of Andrew McMillan and Robert McMillan, our focus remains true to our roots and we continue to build lasting and trusted partnerships with customers of all sizes and diverse sectors.
Our Difference:
What sets us apart today includes:
Industry Expertise and track record that stretches over 45 years.
Powerful partnerships and elite global network present in over 100 countries, 750 ports and staffed by 25,000 specialists.
Major purchasing power, volume capacity allocations and competitive rates with prime carriers.
In-depth knowledge and experience in container shipping, liner network operations, port planning, and international logistics, delivered by highly specialised teams.
Integrated Quality management: the Leinster Group is ISO, NSAI Approved and AEO approved.
Sole representative in Ireland of the Multiport Ship Agency Network.
A long-standing member of The Institute of Chartered Shipbrokers
Fiscally strong and secure the Leinster Group run a steady ship.
Added value logistics operations including customs brokerage and insurance.
Meet Our Management Team and Board Directors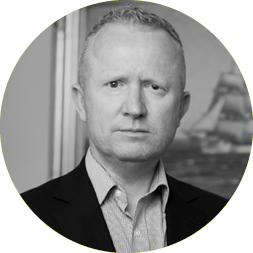 Andrew McMillan | Managing Director
Andrew started his career in 1988 working through multiple liner trades within the Company, in recent years focusing on growing our presence in the Agri-food sector. Through our links with many of the Global Networks and with Andrew's experience on the Board of Multiport Ship Agencies Network the Company has benefited by increased Global reach.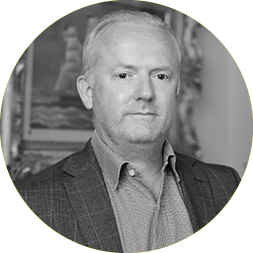 Robert McMillan | Sales & Marketing Director
Robert brings more than 25 years international Sales & Marketing experience and under his stewardship the Company has secured Global trade support on our ever growing International Trades. Robert further heads up our client logistics development and consulting activities, as well as our Port Agency activities, principally in our Naval Husbandry.
We are always interested to hear from passionate and experienced individuals that want to be part of our success and continued growth.
Our Partners