MULTI-MODAL TRANSPORT SOLUTIONS AND VALUE-ADDED SERVICES
Integrated Logistics
Tailored Logistics solutions to improve the efficiency and cost effectiveness of your entire supply chain.
We deliver specialised, reliable and cost-efficient integrated logistics solutions on behalf of leading international clients.   Whatever the challenge, our highly trained and expert international teams are ready to respond to Customers' unique logistics needs. 
From coordinating international vendors and consolidation of goods to multi-modal transport carrier management by Air, Sea, Road or Rail to comprehensive warehouse and distribution, we are the first-choice service provider for companies requiring reliable, timely and innovative logistics solutions. 
PRODUCTS/SERVICES
Transport management – optimised routing, service modes and transit between origin and destination.

Vendor managed inventory (VMI) – coordination of vendors and consolidation of orders with optimised transportation service modes.

Cargo handling services – including pick up/packaging/palletizing/shrink wrapping/labelling.

FTZ bonded warehouse management – Free Trade Zone solutions based on clients' unique storage, handling and distribution requirements.

Reverse logistics.

Supply chain consulting.

Documentation and customs handling.

Insurance.
ADVANTAGES
Streamlined and more efficient supply chains.

Cost effective multi-modal transportation and service levels.

Outstanding capabilities in key industries: Foodstuffs / Building Materials / Chemicals / Furniture / Pharma & Life Sciences.

Integrated solutions from a single source.

End-to-end supply chain control.

Real-time monitoring and control.

Full tracking and status events.

Dedicated single point of contact.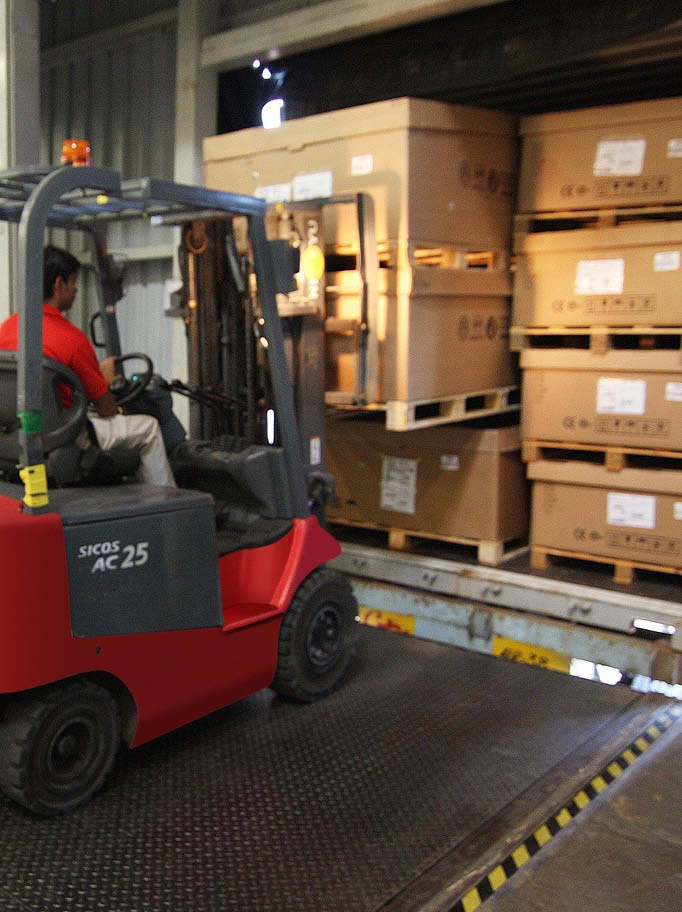 Our Partners